supPOCKET Crate Pad Review
Inflatable Boarder is reader-supported and may earn a commission when you buy through links on our site. Learn more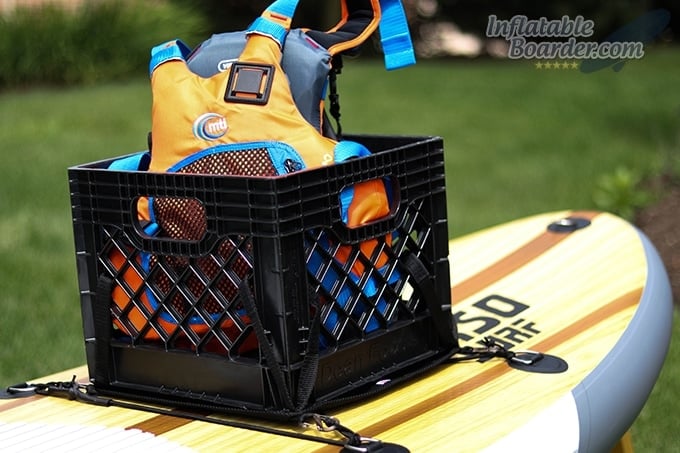 The supPOCKET Crate Pad is the perfect paddle board accessory for anyone who needs additional storage while out paddling. Made in the USA and primarily designed for SUP fishing, the supPOCKET Crate Pad is a versatile accessory that can be used for many purposes.
The pad can be easily attached to your board's existing D-rings, or it can be secured directly to your board with the included suction cups. Once installed, it allows you to secure a standard-size plastic milk crate using the attached velcro strips.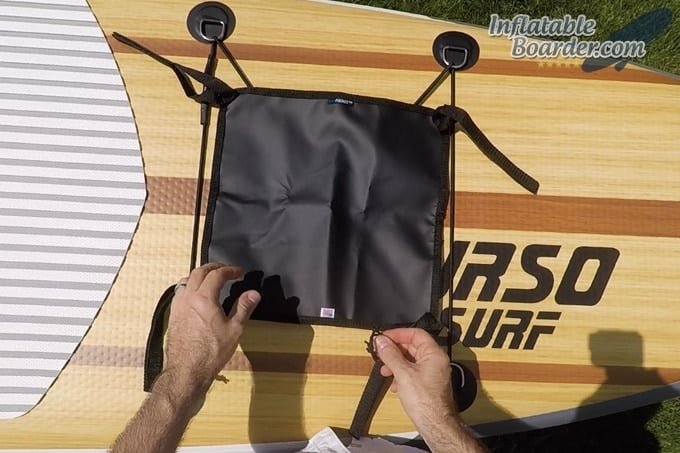 Attaching a milk crate to your SUP really opens up a lot of interesting possibilities. For SUP fishing, it gives you a great place to stash your gear. You can also saw off a piece of PVC pipe, zip tie it to one of the corners of the milk crate, and use it as a rod holder.
The supPOCKET Crate Pad is also perfect for anyone who participates in waterway cleanup. Securing a milk crate to your board gives you an ideal place to store trash that you happen to collect while paddling, making it a must-have for those who spend time doing ocean, lake, or river cleanup.

Additionally, a milk crate is the perfect storage option for things like a SUP anchor, snorkeling gear, and just about anything else you can imagine. You can even use it as a place to attach your GoPro (a bendy tripod works great!).
The one downside to the supPOCKET Crate Pad is that it isn't ideal for rough conditions where you might flip your board, as you'll lose the contents of the crate unless it is somehow secured.
Final Thoughts
All in all, this is a super handy SUP storage solution that is affordable and easy to install. The supPOCKET Crate Pad can be used with both inflatable paddle boards and rigid SUPs, and it's easy to remove when not being used.
If you're looking for a creative way to carry more gear around while you're paddling, the supPOCKET Crate Pad is definitely a convenient solution to consider.