If you're shopping around for the best deal on a used inflatable paddle board or previous model year SUP, the special promotions and clearance sales listed on this page will save you a lot of money.
Buying a paddle board on clearance — whether used or a previous model — is a bit different than buying a new paddle board. The inventory is much more limited and availability may be sporadic, but for those with the patience and time to wait you can score a great deal.
So should you consider buying on clearance? Let's answer some common questions:
What Does Used Mean?
While buying a used paddle board after market can be a bit dicey, the used iSUPs on this page are all sold by the original manufacturer. In most cases they are either unused or lightly used "open box" models, display boards, or photography samples. These boards may never have touched the water, but they can't be sold as new. A few companies also run programs where they'll repair used boards to their standards and resell them, often with a limited warranty.
What Do I Miss Out On By Buying A Previous Model Year?
Sometimes a lot… sometimes not much at all. We've seen really popular boards that don't change much more than their colors and tweak their accessories from one year to the next. In that case buying the previous year's model is a no brainer!
In other cases a brand may be making major changes to the construction, board features or performance. You'll have to decide whether those specific changes are worth the extra cost to you. In all cases, we'd recommend checking out our in-depth reviews as we also try to point out what's changed (and if it matters). And you're always welcome to drop us a line and ask us about the changes if you're not sure. We're always quick to respond and more than happy to help.
So without further ado, let's check out the latest paddle board deals…
Best Paddle Board Clearance Sales & Used SUP Discounts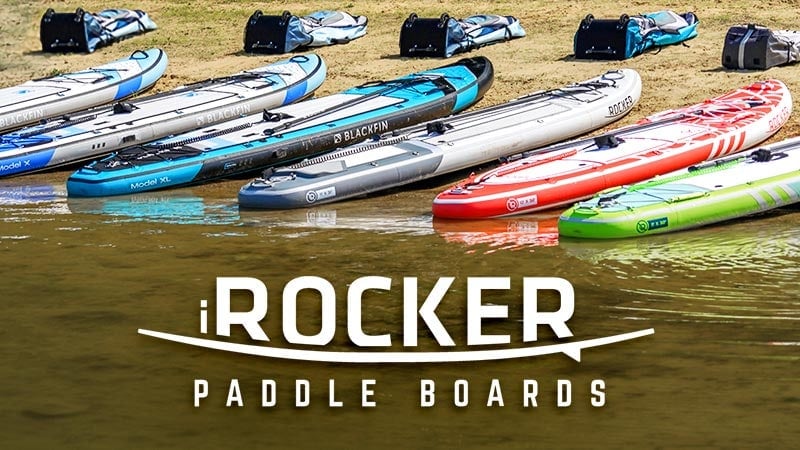 iROCKER SUPs
iROCKER SUP's 2020 models were available in many markets for a good part of the season this year, offering buyers a great way to save money if they didn't mind purchasing last year's model. Sadly, unless you're in Australia those deals are all gone, but if you happen to call Australia home, check out these great deals.
iROCKER is one of our Top Pick SUP brands for 2023. For more info about iROCKER including specs on their lineup, comparisons between models, and links to our hands-on reviews, check out our iROCKER SUPs reviews and comparison.
Australia: iROCKER 2020 Model Warehouse Sale
NIXY Sports
NIXY Sports maintains an outlet on their site for open box and gently used paddle boards and accessories. Of course, quantities and availability change frequently.
NIXY is one of our Top Pick SUP Brands for 2023 and their boards are available in the US and Canada. For more info about NIXY Sports, specs on each model, and links to our hands-on thoughts, check out our NIXY SUPs reviews and comparison.
Used NIXY SUPs Outlet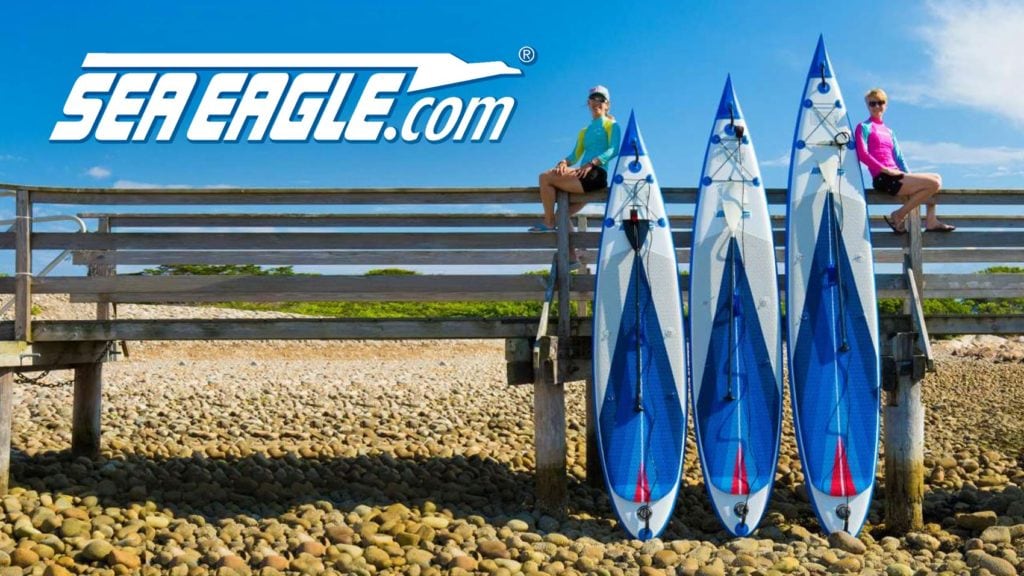 Sea Eagle
Starting out as a maker of inflatable boats, Sea Eagle has grown to now produce a broad range of inflatable kayaks and paddle boards as well. They have several truly unique fishing and "needlenose" SUPs unlike anything else on the market.
Their used paddle board program is also unusual, offering a full three-year warranty on their SUPs. For more information on Sea Eagle's models check out our Sea Eagle SUPs comparison.
Used Sea Eagle SUP Discounts
THURSO Surf
Canada-based Thurso Surf currently has previous model year paddle boards on clearance in the UK & Europe.
THURSO is one of our Top Pick SUP Brands for 2023 and their boards are available in the US, Canada, UK, and Europe. For more info about Thurso Surf, specs on each model, and links to our hands-on thoughts, check out our Thurso SUPs reviews and comparison.
THURSO UK & EU Previous Model Clearance
Looking For More Deals?
While a paddle board clearance sale or buying a used SUP can be a way to find a great deal, sometimes time isn't on your side or the model you want isn't available. The good news is that there are good deals to be found on new SUPs too and we've donw all of the leg work for you. Check out our SUP sales guide for up-to-the-minute tracking of the best deals from top paddle board brands.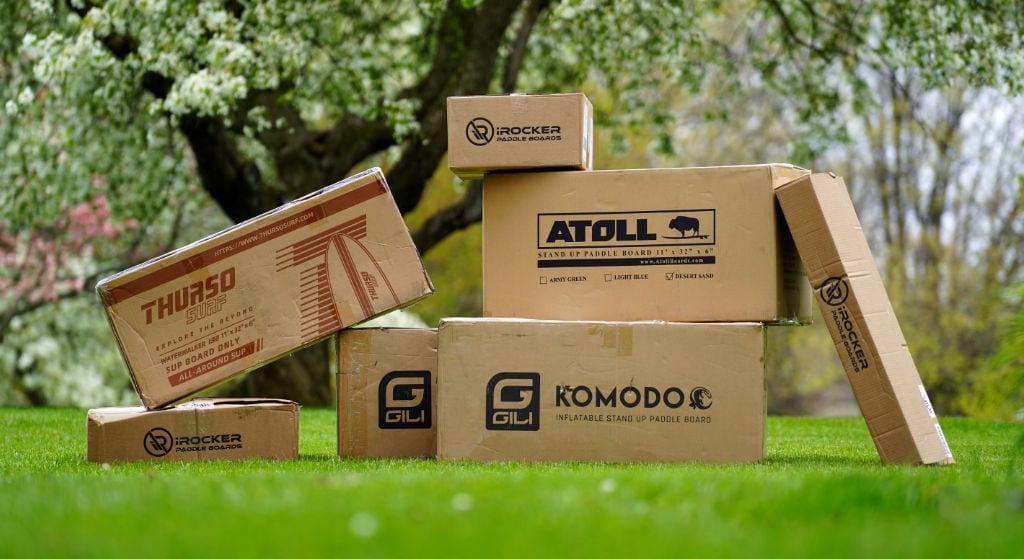 We've Found the Best SUP Sales For You
Check out our Ultimate SUP Deals Page for even more of best SUP sales and paddle board discounts from this and many other top inflatable SUP brands.