Paddleboarders only need a few things to be on the water – SUP, fin, paddle, leash, PFD – but there are lots of other things that can make your paddle sessions more enjoyable. Here's a list of our Top 8 favorite SUP accessories that help make our time on the water a blast!
#1 – Safety First: PFD, Whistle, Lights and Leash Belt
Staying safe on the water is the first step to having fun while paddleboarding. PFDs – Personal Flotation Devices (also called Buoyancy Aids or Life Jackets) – are often a requirement for paddlers in certain areas and being caught without one can lead to a hefty fine.
I'll be the first to say skip the bright orange horseshoe PFD's that you'll never want to wear. Instead, pick a well-fitting device designed for paddling and you won't even notice it's there!
Two of my favorite options for flatwater (lakes, bays, ocean, etc.) are the Astral YTV – a very low profile inherently-buoyant PFD, and an inflatable belt pack PFD like the Onyx M16. For the SUP anglers out there, I'm a fan of the Astral Sturgeon. The large front pocket doubles as a tray when changing lures or flies.
Pealess whistles like the Fox 40 Safety Whistle may be small, but are loud enough to be heard even over a crashing wave. They work when wet and make it easy to signal for help (for you or for someone else). Every PFD I own, and I've got quite a few, has a pealess whistle attached to it – even my inflatable belt PFD.
For those who paddle at night – or even near sunrise or sunset – a set of navigation lights can help keep you visible and safe (and like PFDs and Whistles, may be required in certain places). Nixy Makes a fantastic set of Navigation Lights that meet most local requirements at an affordable price.
Lastly, for those river paddlers among us, ankle and calf leashes can become dangerous hazards, so it's important to wear a quick-release leash or a quick-release leash belt like the Bluefin Releash Quick Release Waist Belt to convert your ankle leash into a river-friendly quick release leash.
#2 – Electric Pump
Pumping your board is absolutely a great way to warm up for your paddle. It's also absolutely a great way to use a bunch of energy before your paddle! Thinking of the amount of time and energy I've spent inflating SUPs by hand is a little painful.
I started using the Swonder Seawolf S20Li battery-powered pump this spring and now it's my go-to pump. The internal, 10,000mAh, battery lets you use the pump anywhere without needing to be plugged in. It's also quite fast and can inflate most all-around iSUPs in as little as 8 minutes.
#3 – Dry Bag
Paddleboarding is an inherently wet sport, but you can thwart soggy sandwiches, bricked batteries, and saturated spare clothes with a high quality dry bag.
Dry bags come in all shapes and sizes and some can cost $300, or more, depending on the specifications and features. Sea to Summit has a huge variety of dry bags to meet every situation and size. The Big River series dry bags have a durable, PVC-free, waterproof shell and come in sizes from 5-65 Liters. I like to use the 13L size for daily essentials and the 20L size if I am bringing (or wearing) an extra layer in the spring and fall.
#4 – Paddle Upgrade
Without a paddle, paddleboarding gets a little tough. Intermediate and advanced paddlers may want to upgrade from their kit paddle to something that is lighter, or has a different blade shape depending on their needs.
Two of our favorite paddle upgrades are the Honu Evolution carbon fiber paddles and the Nixy Pro carbon fiber paddles. The Honu Evolution is a lightweight, super stiff, option great for racing and touring for larger paddlers. The Nixy Pro series come in a 3K carbon fiber for a softer feel in the water and a 12k carbon fiber for a stiffer paddle for larger paddlers and racing.
#5 – Cooler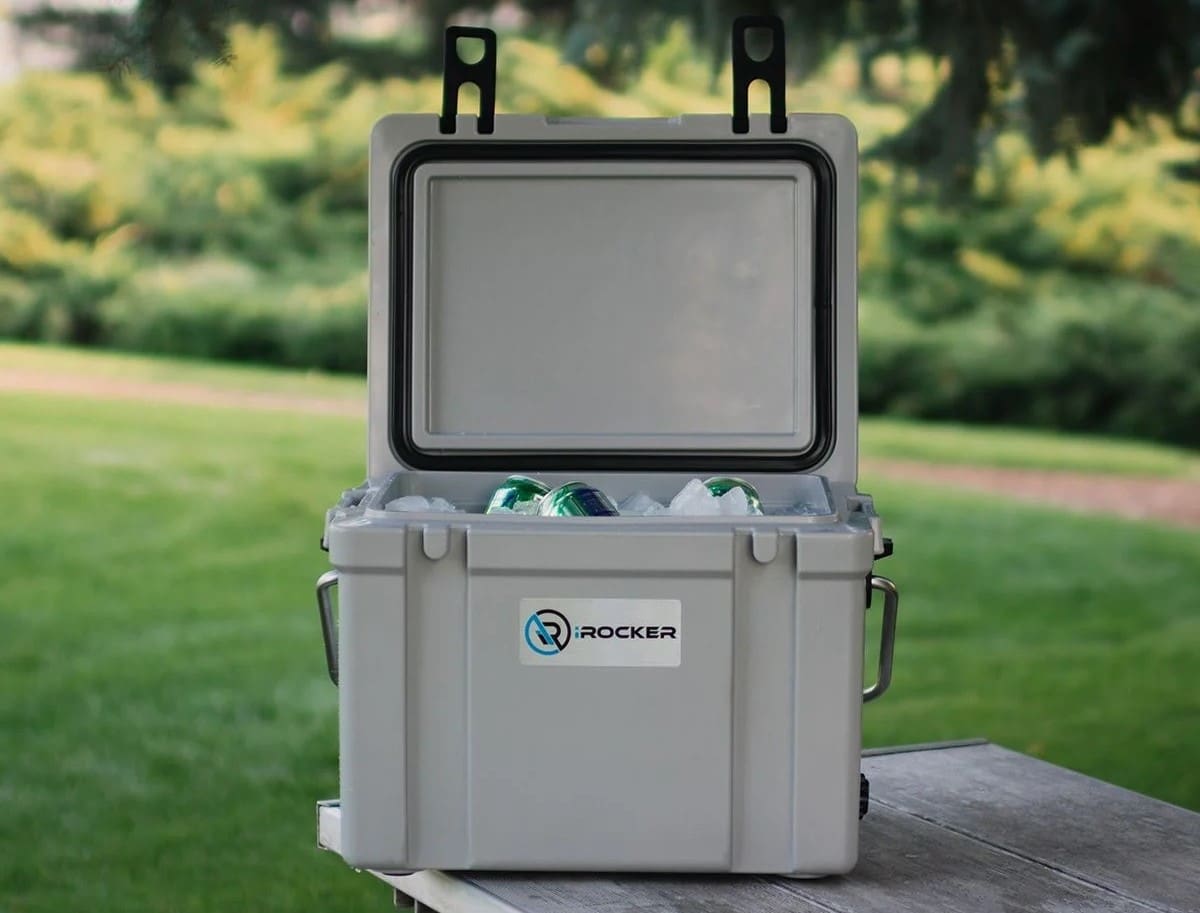 One of the best things about SUP is being able to beat the heat out on the water. While you can go for a dip off the board to cool down, a quality cooler can keep your drinks chilled and your lunch fresh during your SUP adventures.
Small Deck Bag Coolers are perfect for a small snack and Beach Plum LaCroix for yourself, while a larger soft-sided cooler can keep cans cold for your whole group while still fitting under a cargo bungee. But the ultimate in SUP chillaxing (do we still use that, or am I just getting older? howdoyoudofellowkids.gif) is a 25 Quart Rotomolded Cooler. Not only will it keep your drinks cool all day, but strapping it down on the back of your board gives you the perfect spot to sit and relax while you paddle with your drink.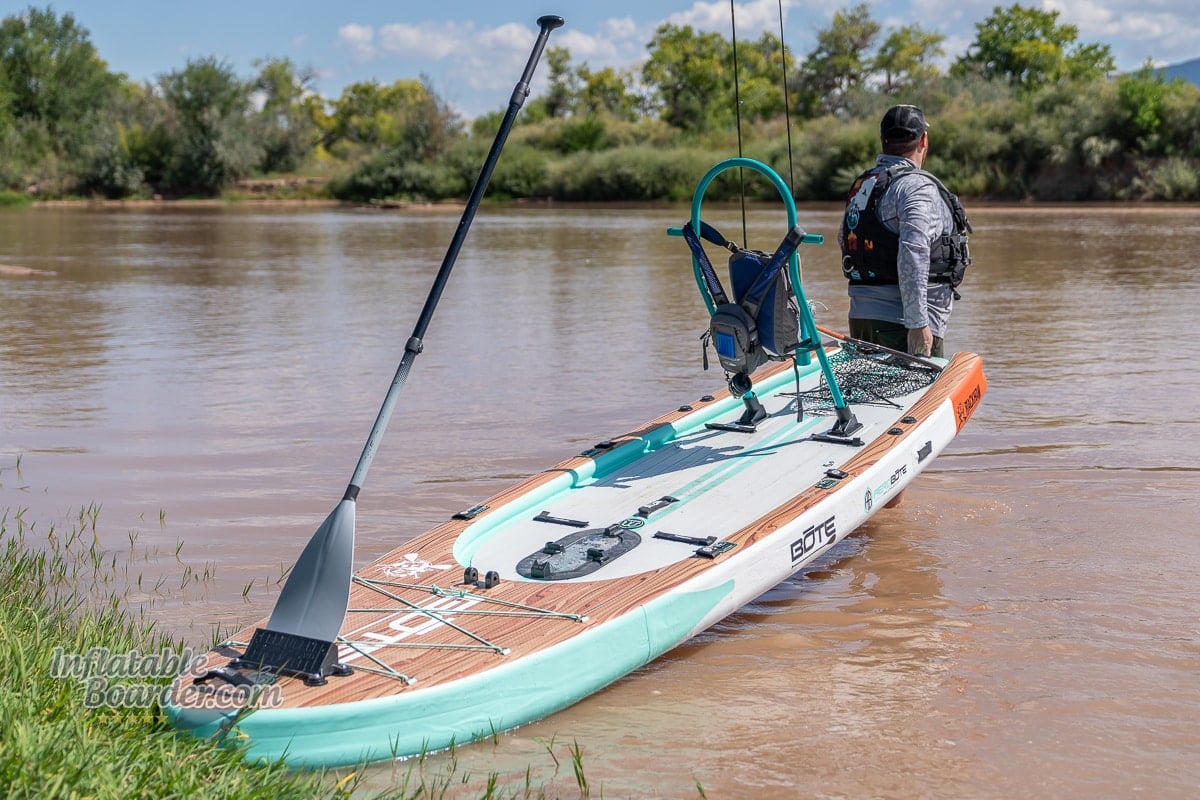 #6 – Fish On!
If you have ever fished then you know the feeling that the next lunker is right over there – just out of reach from where you are. SUP fishing is, in my opinion, the finest way to close that distance. Of course carrying all of your gear does pose some logistical questions. Fishing Tackle Racks (if your board has mounting plates) and threaded Rod Holders are the best way to keep your rod and reel secure while paddling from spot to spot. These rod holders use a standard M8 bolt to screw securely into threaded action mounts like those found on iRocker, Sea Gods, Thurso and a number of other iSUPs.
#7 – Footwear & Changing Robes
Bare feet on your board is often preferred, but you still need to get your board to the water, or maybe you're paddling when it's a little cooler out and want something warm on your feet. If you happen to paddle where the beaches aren't so sandy, a little bit of protection for your feet can go a long way.
The Astral Loyak is my favorite piece of footwear for paddleboarding. The shoe itself is ultra lightweight with a thin, soft sole that still lets you feel your board under your feet. The soles are developed with a special tread pattern to stick to wet surfaces (and they stick really, really well) and there are drain holes in the front and back to let any water out that may splash in. And they look great for heading into town for après-paddle festivities!
When the weather starts to cool down I put my Loyaks away and reach for my NRS Paddle Wetshoes. These 3mm neoprene booties act like a microfiber-lined wetsuit for your feet to keep your toes warm. If you want something a little lower profile, NRS also makes the Kicker Wetshoe.
After I'm done for the day, getting out of wet clothes (or just wrapping myself in something warm) is generally my first order of business. The Nixy Changing Poncho and Waterproof Changing Parka are my go-to options for drying off, warming up, and getting changed.
#8 – Tune in Without Tuning Out
I like to paddle for long distances. I also like listening to music to help keep me entertained and, if I'm training for a race, paddling at a certain speed. My favorite way to do that is with my Shokz OpenRun headphones. These waterproof, bluetooth, headphones sit in front of your ear (rather than in it) and use bone-conduction technology to deliver sound to your inner ear. That also means they leave your ears open to let you keep track of what's going on around you – be that your friends, approaching boats, or listening for birds and other wildlife.
#9 – BONUS – Another SUP!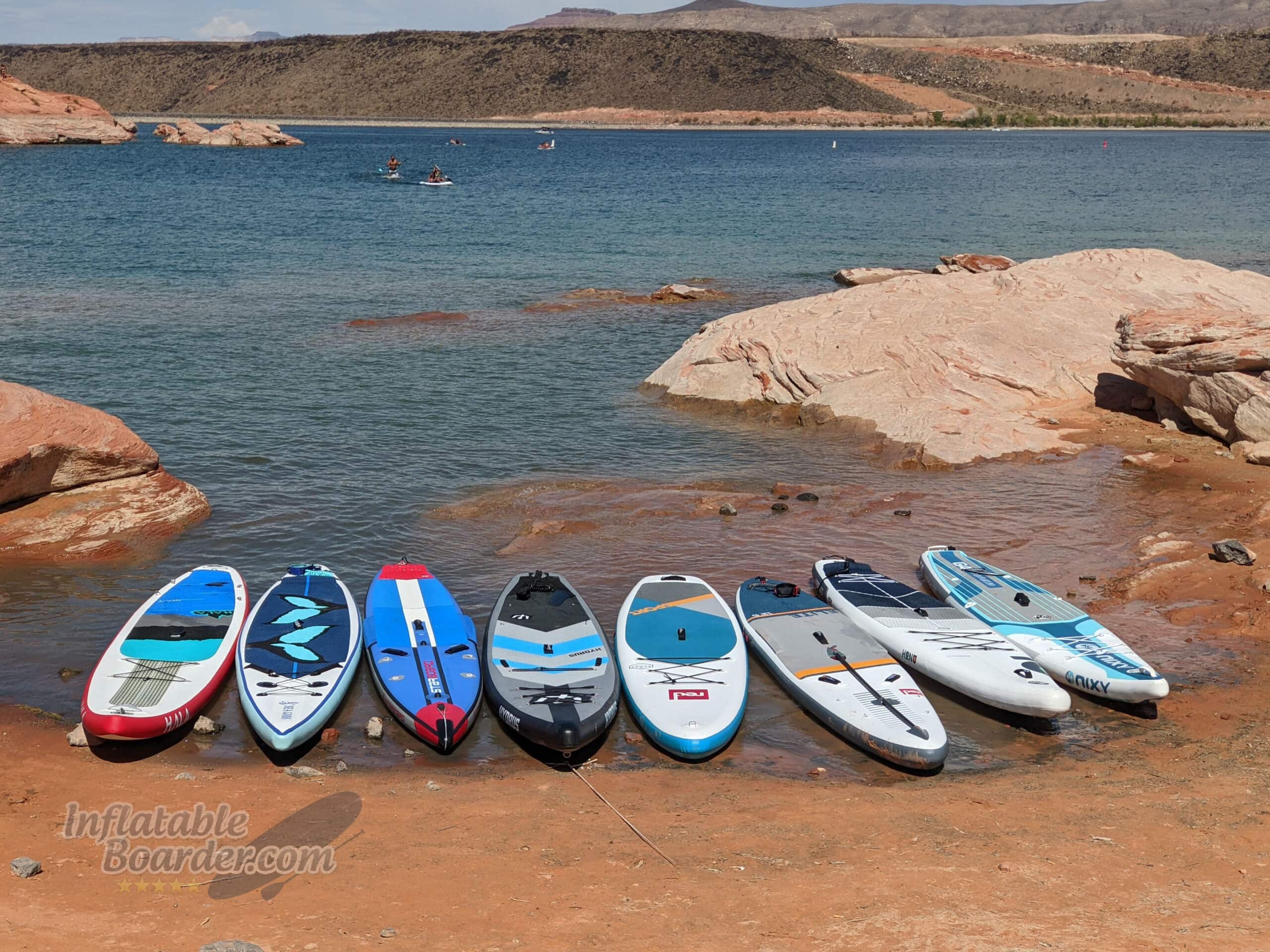 Maybe this should be Number 1 on our list of best SUP accessories? After all – paddling with a friend doubles the fun! If you are thinking about upgrading your iSUP or getting a more specialized board, we recommend you hold on to your old board. It's great to be able to take someone with you, introduce them to the sport, or let them borrow your old board for their own adventures. SUP also happens to be a quiver sport – the more you get into it the more you realize that having different boards for different purposes can really make a difference. An all-around board is always good to have on hand, even if you are getting a dedicated touring SUP or surfing SUP.
Thinking about getting another iSUP? Check out some of our favorite recommendations: