The Best Inflatable SUP Sales & Paddle Board Discounts | 2023
Inflatable Boarder is reader-supported and may earn a commission when you buy through links on our site. Learn more
Last Updated: June 22, 2023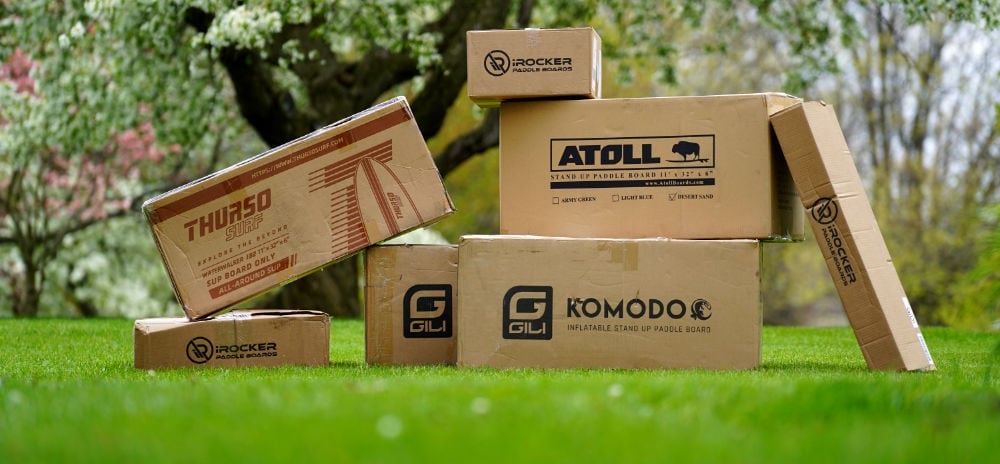 There are so many great options for SUPs available, whether it's your first All-Around paddleboard or your fifth Touring SUP, often the final decision may come down to the price. We always recommend picking the right board for you first, rather than only looking at what is on sale. But once you've found your next SUP, check below to see if it's on sale!
We update this page as often as possible, but it's always best to use the "Check Price" links on our individual SUP reviews to get the latest directly from the manufacturers.
To make the most of your investment, we've created this ultimate SUP deals page to feature:
Top sales, discounts, sales & coupon codes
Best quality SUP brands
Reliable, trustworthy merchants
Most sales, discounts, and bundle options are limited time offers, and we aren't always able to keep up with how many there are! Rather than try to list each individual sale or discount available, we've gathered a list of our favorite brands that have frequent sales. While individual products may or may not be on sale, you may often be able to get a free or discounted paddle board accessory along with your paddleboard.
We've reviewed many of the inflatable SUPs offered by these brands, so we have hands-on experience with these boards. If you're not sure which board is best for you, check out our SUP Reviews or ask us a question for one-on-one help.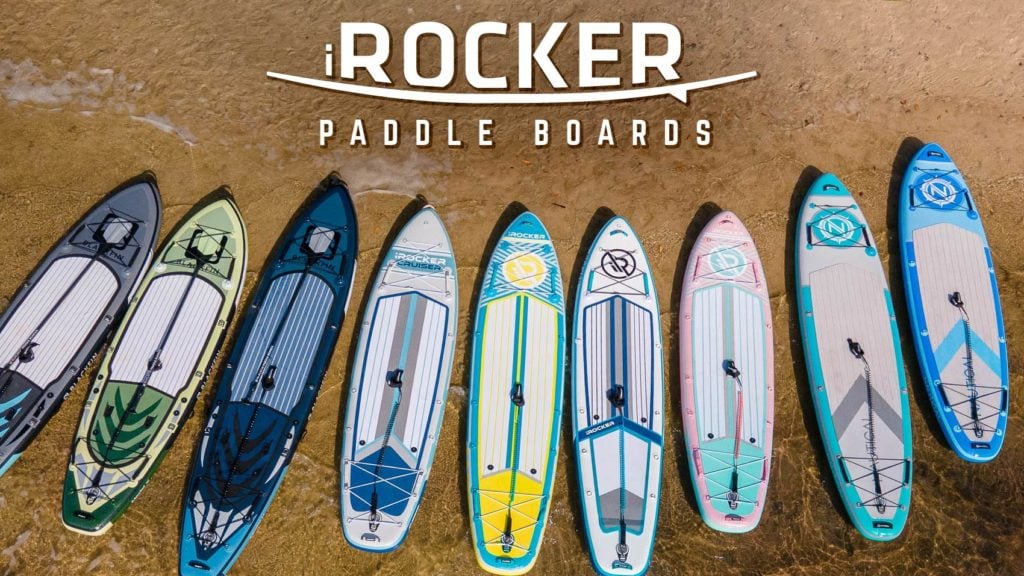 iROCKER Paddle Board Sales & Discounts
It's the start of spring in the Northern hemisphere, but iROCKER's keeping the SUP deals hot everywhere. Promos vary by region and change frequently, so make sure you are browsing your correct regional website by checking the flag icon in the corner of the iRocker website.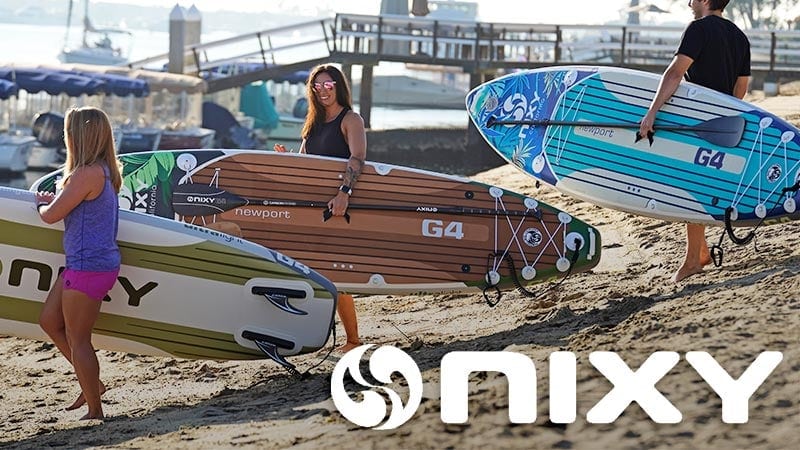 NIXY Paddle Board Sales & Discounts
NIXY Sports paddleboards offer excellent performance and a great price normally, so when these boards go on sale, it's time to buy! Make sure to check out their fantastic carbon fiber paddles and other accessories as well.
THURSO Paddle Board Sales & Discounts
Thurso Surf's iconic wood grain iSUPs have a classic look that is always in style. In addition to good looks, Thurso iSUPs offer rigid and durable construction at a fantastic price. Thurso iSUPs not only go on sale throughout the year, but also are frequently bundled with additional accessories.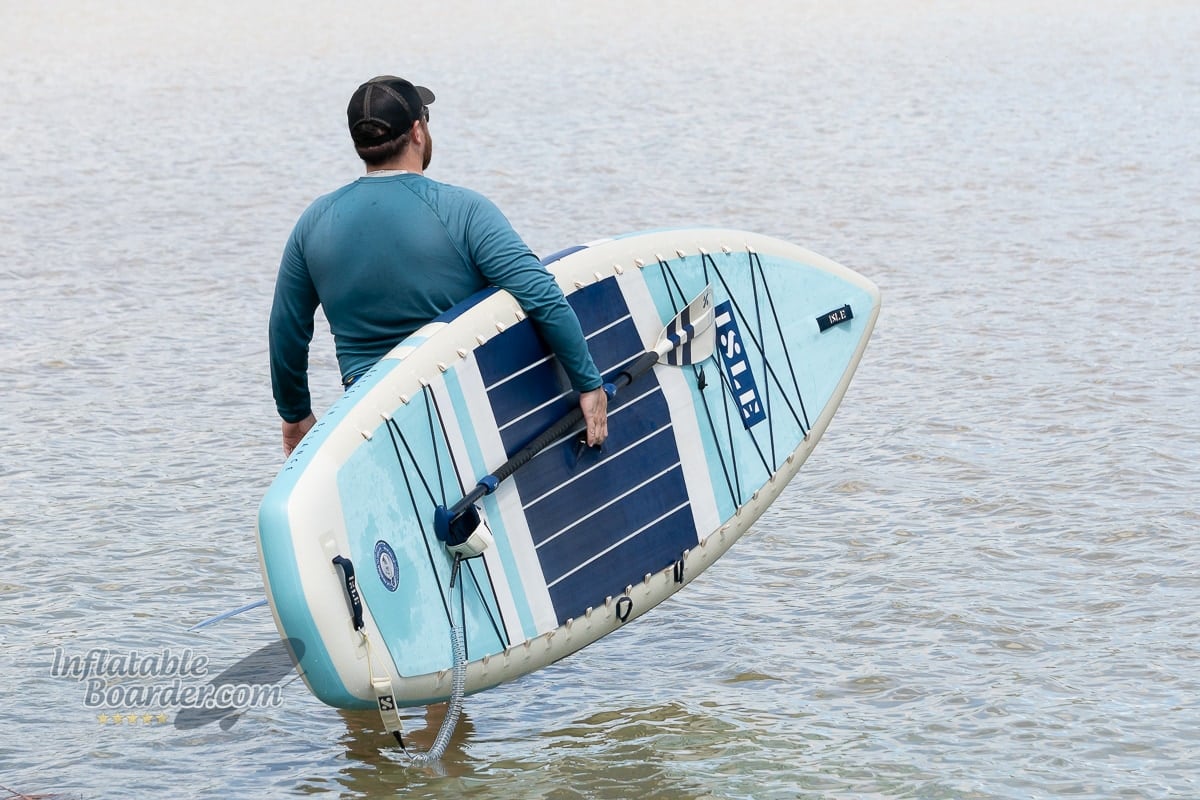 ISLE Paddle Board Sales & Discounts
Isle inflatable paddleboards blend stability, performance, and minimalist aesthetics into excellent packages that can be frequently found on sale or bundled with other accessories.
Honu Paddle Board Sales & Discounts
With over 20 years of experience designing stand up paddleboards, Honu iSUPs are highly-refined paddling machines. These high-performance boards offer excellent performance, lightweight and durable construction, and a great warranty. They don't frequently go on sale, but do more regularly offer new customer discounts and savings when bundling a paddle with your new iSUP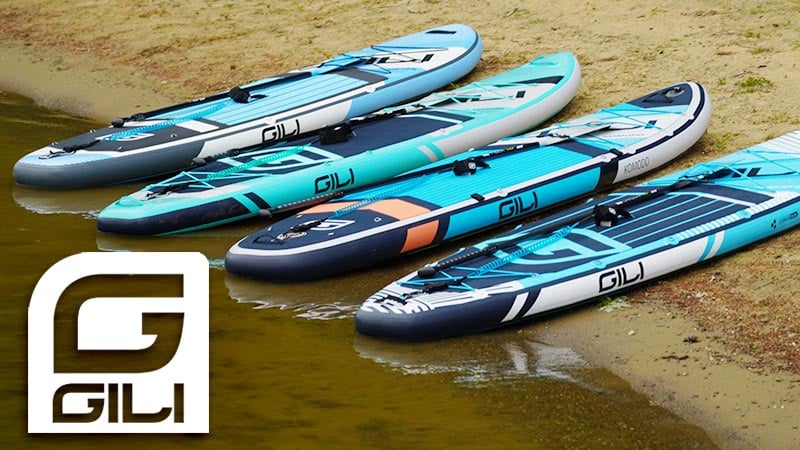 GILI Sports Paddle Board Sales & Discounts
Gili Sports offers a wide range of inflatable paddleboards from 8' kids iSUPs to 15' multi-person paddleboards for the whole family. Along with the large range of products, Gili also offers many different deals and bundles throughout the year.
GLIDE Paddle Board Sales & Discounts
With a background in whitewater paddling and making some of the most durable hardboards on the market, Glide iSUPs of course have equally fantastic construction quality and durability. With great performance and a lifetime warranty, catching a Glide iSUP on sale is about as good of a deal as you can get!
HYDRUS BOARD TECH Paddle Board Sales & Discounts
As a small-batch maker of both unique hard boards and inflatable paddleboards, Hydrus iSUPs tend to fly off the shelves. However, Hydrus extends extremely generous sales to customers who pre-order their iSUPs – sometimes up to half off! Hydrus also offers bundling discounts with SUP accessories like their carbon fiber paddle.
Atoll Paddle Board Sales & Discounts
In addition to Atoll's occasional seasonal sales and bundles on their iSUPs and accessories, they also offer a year-round discount for military and first-responders.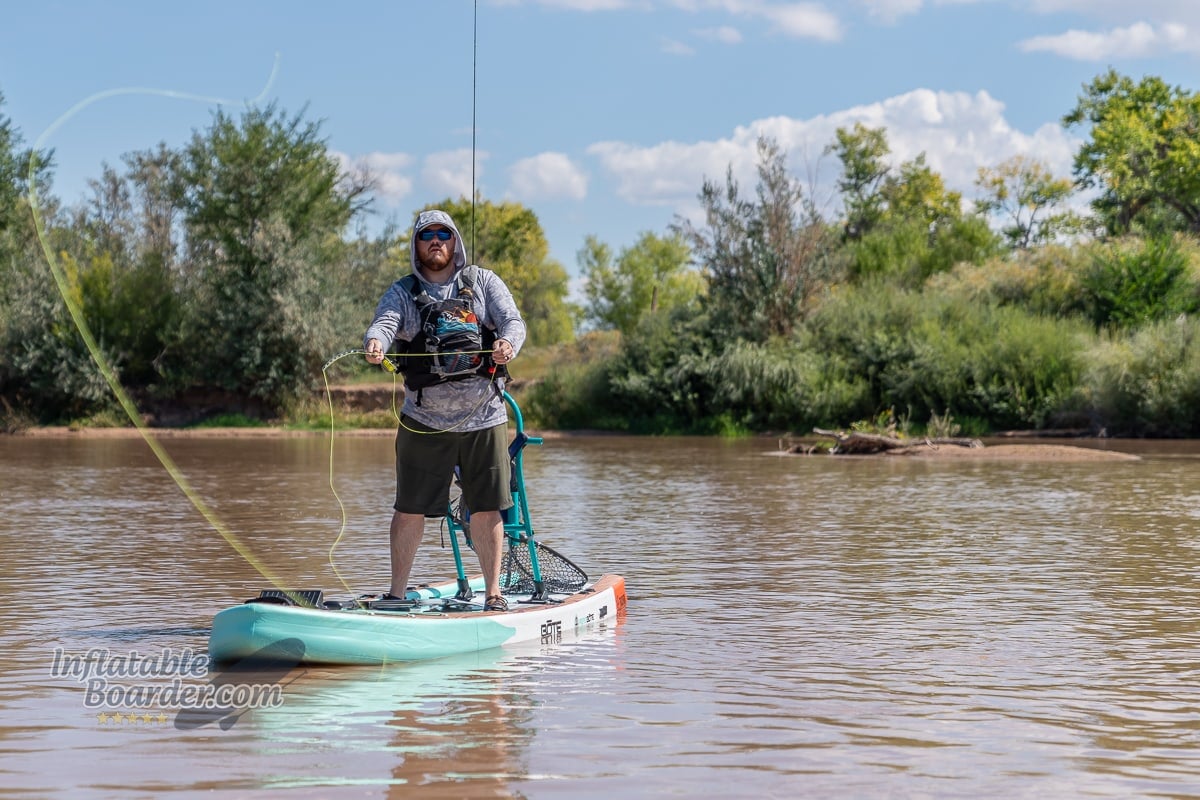 BOTE Paddle Board Sales & Discounts
Bote is renowned for their fishing iSUPs. While not frequently on sale, Bote does offer occasional discounts on certain products or bundling with some of their many different accessories (including things like coolers).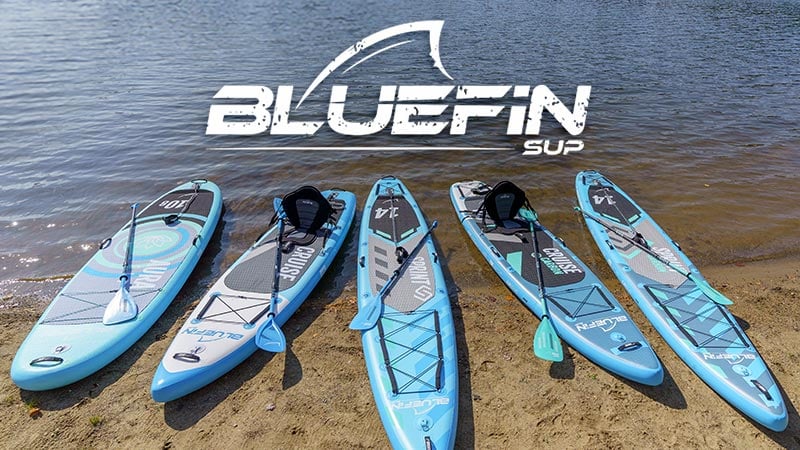 Bluefin Paddle Board Sales & Discounts
Bluefin paddleboards frequently go on sale or are offered in bundles with accessories like kayak kits, electric pumps, or even free action cameras. The specific deals vary not just throughout the year, but from region to region as well.
Sea Eagle Paddle Board Sales
Sea Eagle may be more well known for their variety of inflatable kayaks and boats, but they make several unique stand up paddle boards that are quite popular niche applications including their fishing SUPs. While not always on sale, Sea Eagle has different levels of accessory bundles available for their iSUPs and other inflatable watercraft.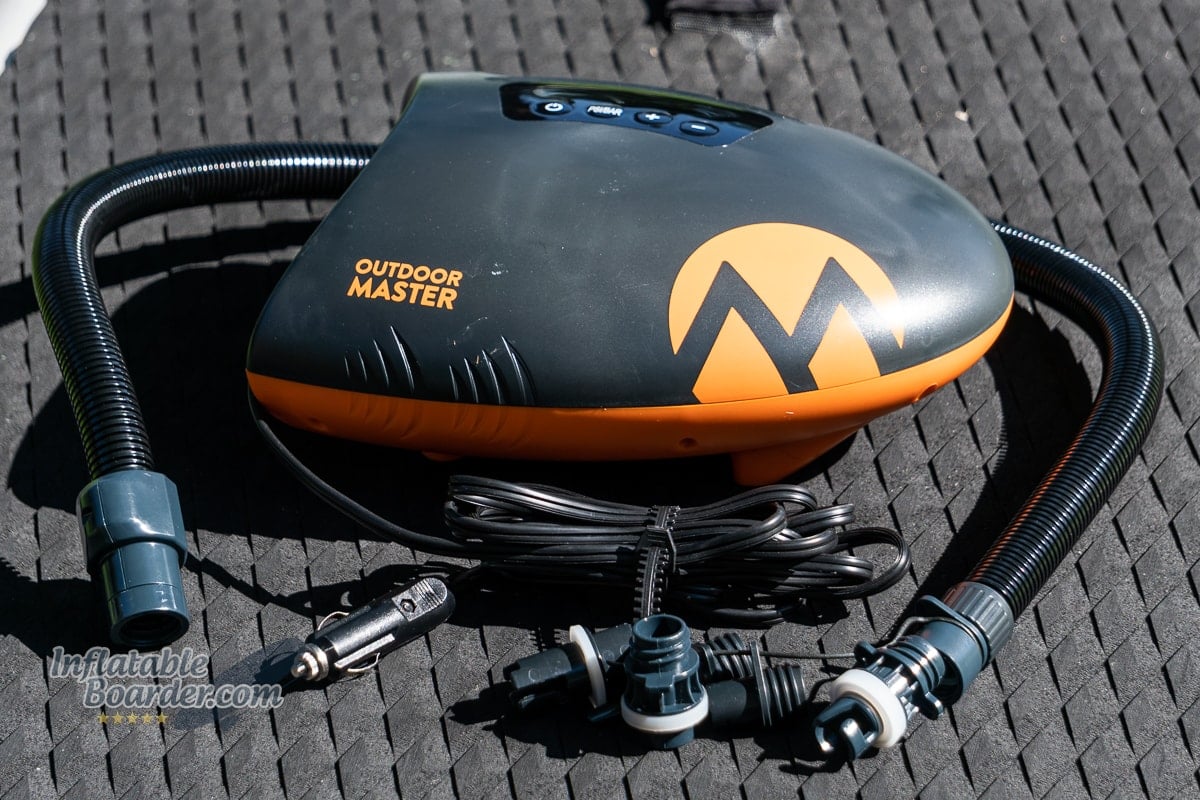 Outdoor Master Discount Code
Outdoor Master's Shark II electric pump is one of our favorite options for inflating our own iSUPs. In addition to being quick and easy to use, the Shark II pump is also frequently on sale.