The Best Inflatable SUP Sales & Paddle Board Discounts | April 2021
Inflatable Boarder is reader-supported and may earn a commission when you buy through links on our site. Learn more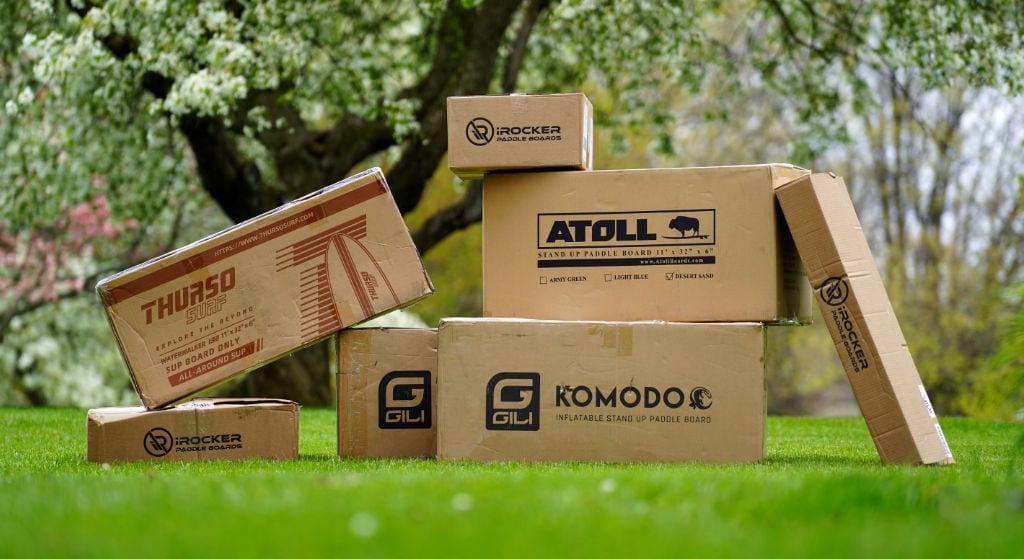 Everybody loves a deal… you want to make every dollar count! But shopping for the best inflatable SUP sale takes time and even the best paddle board discount isn't worth it if you end up buying from a fly-by-night seller who offers no warranty support.
To make the most of your investment, we've created this ultimate SUP deals page to feature:
Top sales, discounts, sales & coupon codes
Best quality SUP brands
Reliable, trustworthy merchants
Most of these deals are limited time offers, so we update this page frequently with the latest promotions. In addition to getting the lowest price on a new iSUP, you may often also be able to get a free or discounted paddle board accessory along with it.
We've reviewed many of the inflatable SUPs offered by these brands, so we have hands-on experience with these boards. If you're not sure which board is best for you, check out our in-depth inflatable SUP reviews or ask us a question for one-on-one help.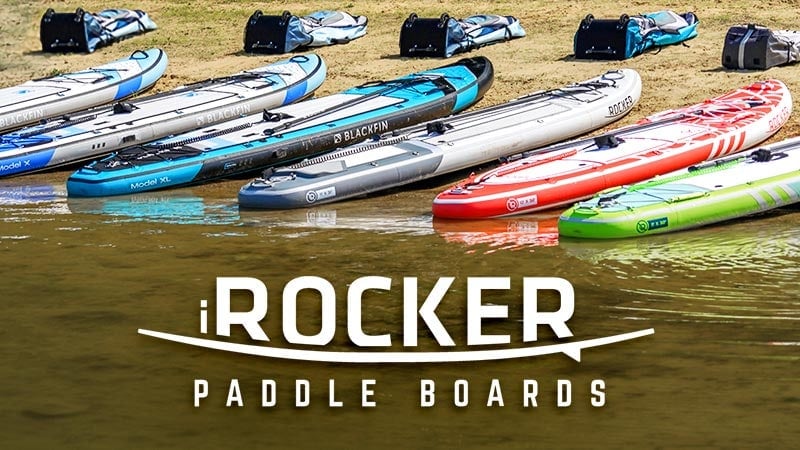 iROCKER SUP Sales & Discounts
iROCKER officially kicks off their season as their 2021 models launch worldwide. Plenty of great deals can be found with Spring Sales on their top-rated 2020 paddle boards and there are even some discounts to be found on the new models as well. Promos vary by region with particularly great deals in Australia and Europe.  
For more information on iROCKER's models check out our iROCKER SUP comparison.
Bluefin SUP Sales & Discounts
Bluefin welcomes spring with sales on their most popular 2021 paddle board models. As is their style, Bluefin's SUP discounts can get a bit detailed, but if you find the right one for your needs, the savings are hard to beat.
For more information on Bluefin's models check out our Bluefin SUP comparison.
Bluefin US: April Deals
Bluefin UK & Europe: April Deals
THURSO SUP Sales & Discounts
Thurso Surf's popular all around paddle board, the Waterwalker SUP, has officially launched its new version for the 2021 season and all lengths are in stock. Our in-depth reviews are coming shortly, but in brief the boards are surprisingly lighter and stronger with a refreshed look while both the paddle and pump have received refinements as well. Remaining inventories of this top pick 2020 model are on sale; a great chance to save if you don't need the latest and greatest.
For more information on Thurso Surf's models check out our Thurso SUP comparison.
Thurso 2021 Waterwalker Launch
Thurso Europe Sale
Outdoor Master Discount Code
The Outdoor Master Shark II electric SUP pump is one of is of our Top Pick electric pumps of the 2020 season. It plugs into the 12 volt plugs on your vehicle and inflates your paddle board up to 20 PSI. At the end of your day, it also does a handy job of fully deflating your board, making it easier to roll up and fit in the bag.
It comes with a variety of adaptors so it can also be used to inflate a variety of other inflatable water toys as well. It survived our hour-long stress-test of non-stop inflating and deflating without an issue.
Shark II Pump Discount Code
EXCLUSIVE!

Use coupon code INFLATABLE30 to get Inflatable Boarder's exclusive 30% discount on the Shark II electric SUP pump
GILI Sports Sales & Discounts
GILI Sport's Adventure and Komodo models are currently in stock, with free shipping.
For more information on GILI's models check out our GILI SUPs comparison.
GILI SUP Coupon Code
NRS SUP Sales
For more information on NRS's models check out our NRS SUPs comparison.
Used NRS SUP Gear Discounts