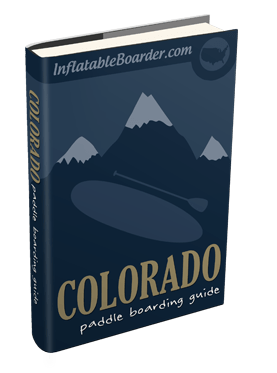 Announcing, our brand new Colorado SUP guide…
In the Colorado Paddle Boarding Guide, we'll take a look at 20 of the state's best SUP spots. You'll find out where to go in Colorado for unbelievable paddling and exactly who to get in contact with while you're there for an unforgettable time.
The word is getting out that Colorado is a super fun location for stand up paddle boarding — from beautiful lakes with stunning mountain views to intense whitewater spots, the state of Colorado truly offers something for everyone.
If you've been planning a trip to Colorado to do some paddling, this free, downloadable .pdf guide is a must have…